Sign Up for your Class Today





Many classes are also taught Online





The Ultimate Reiki Practice,
REIKI I
Level 1 starts your Journey,
Join us to learn all the basics of level 1.
included are your level 1 attunement, the history of Reiki, and the what, why and how of Reiki. Practice tips and best of all ongoing support, you will have the chance to join future classes to enhance your skills.
for more info contact Ann
Next Class September16th 2023
IN-Person New Lebanon, NY
15 min from center of Pittsfield, Ma
Class Fee $225
Healthcare workers $200 class Fee
Reiki Master/ Teacher class 
By Popular Demand We added a extra Master Class, Nov 11th, 2023.
What a Great way to get the energy flowing for what is to be an Exciting Year
Next class Saturday Nov 11th, 2023
If you feel called to take that next step on your spiritual path, join us for a day of connection with Divine energy. You will learn and be attuned to the Master Reiki Symbol, how to teach and attune others to this loving vibration as well as bring your clinical practice to a higher level. The first part of class will be spent on attunement, meditation, and connection. The second half on practice attuning others, developing skill and being comfortable in the energy.  Class prep, as always when working with energy drink plenty of water, and eat healthy as much as possible. 
Sign up today to save you spot. 
Class info 
Pittsfield Mass, 9:30 - 1 pm with follow up class for support and practice.
Fee  $599.00
This class is now being offered online also via Zoom,
There is also an additional training available to bring your Reiki practice to the next level.
Business coaching, learn how to market, build and grow your practice. contact Ann for more info
Reiki 2 
If you are called to practice Reiki Level 2 this is the next step.
This class is only offered a few times each year.
UPDATE REIKI 2
Being offered by appoint online
 Lanesboro, Ma
As a side note Reiki Master Class will be offered in Nov. 2023 
New class available If your ready to Jumpstart your Reiki Business, This class will  
Take your Reiki practice to the Next level!! 
---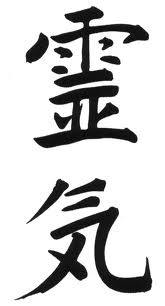 ---
The Ultimate Reiki Practice,
NEW COMBO
REIKI CLASS
Reiki I, II  & Master Teacher
2023
$399.
Add Master Teacher for only
*see class description below
$599
Take your Reiki & Energy practice to the Next level!! 
The Ultimate Reiki Practice,
A boost to your Energy! 
A Reiki Level 1& 2 attunement.
AND A MASTER TEACHER class.
for more info contact Ann
Healthcare workers contact Ann
for discount pricing
***JOIN US FOR THIS EVENT AND RECIEVE
FREE ACCESS TO ONGOING TRAININGS***
---
Developing Intuition 
2023
updating class, online 6 module class available soon, 
For Private class call today
Lanesboro, Ma.
---
Advanced Intuition,
this class is for those that have taken Basic level Developing Intuition, In advanced we move to the next level, learning to really trust those messages, Move past the fear and taking action. Converse fully with your guides and Angels, Developing an intimate relationship with your Higher self
SIGN UP FOR YOUR DISCOUNT TODAY Dev. Intuition
---
An event with rave reviews!

Heavens Messages,
Gallery and Energy Interpretation
2023 Dates 
Call for your Private Readings
Heavens Messages is an event to bring forth messages from our loved ones on the other side. Readings are not guaranteed for everyone, though lessons and messages are. This event can be held at your location or mine. Private readings are also available. 
---
I've Got Balls
Energy Balls that is......
Learn how to mold universal energy into your desires
Online Class Jan 30th 2023
Sign up below or Message for more Information
---
---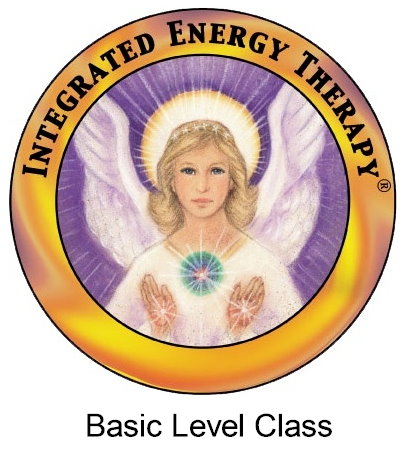 IET Basic
Pittsfield / Lanesboro Ma,

Jan 2023
9am - 4:30pm

Intermediate Class Jan 2023
IET
Integrated Energy Therapy 
Private classes held by appointment

Reserve your spot w/ $30 nonrefundable dep or pay in full and save 20%
Pay in full  20% off $220 
What is Integrated Energy Therapy? We call it "Healing with the Energy of Angels" Integrated Energy Therapy® (IET®) is one of the next generation – hands on – power energy therapy systems that get the "issues out of your tissues" for good! Developed at the Center of Being, by Stevan J. Thayer, IET uses the violet angelic energy ray, as brought to us through the nine Healing Angels of the Energy Field, to work directly with your 12 Strand Spiritual DNA. IET supports you in safely and gently releasing limiting energy patterns of your past, empowering and balancing your life in the present, and helps you to reach for the stars as you evolve into your future. We chose the term "Integrated" in our name to convey our healing vision of "integrating the pain of the past, into the power of the present, to bring about the joy of the future". We have been privileged to see Integrated Energy Therapy live up to this vision. Integrated Energy Therapy is ideal for students wanting to begin an energy therapy practice, and also provides a wonderful complement to other holistic techniques such as Massage, Reiki, and Therapeutic Touch. While IET is a perfect standalone energy therapy system, it is ideal to integrate IET into sessions based on other holistic modalities as well as integrate the techniques of other holistic modalities into IET sessions. The IET Mission is to "Heal the world one-heart-at-a-time". Since 1994 when Stevan began teaching IET he asked the angels to help spread IET beyond its origins in New Jersey to New York, or even New England. The Angels have done this and more. We are truly honored and blessed by what the angels (and the IET Master-Instructor Earth Angels) have done.
Hold my Spot
Deposit via paypal, call to reserve your spot and have invoice emailed
Intensive brings all the energy of IET to you in one weekend, you will receive Basic, Intermediate and Advanced attunements.