IET
Integrated Energy Therapy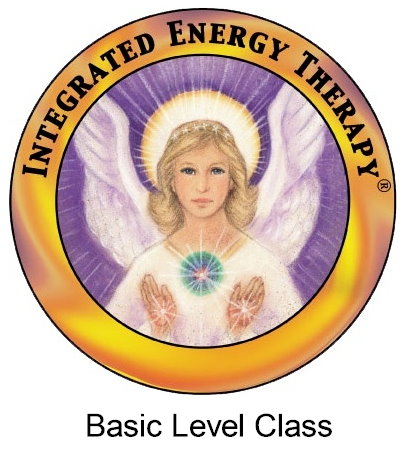 Have you ever wanted to enter the Angels Playground? Did you even know they had one? Well they do and IET is a gateway to it. I never knew what Angel vibrations or energy was or even that it existed until I experienced IET. It is one of the most Fun Most Loving things you can do for yourself or family. I get excited just anticipating the opportunity to share this energy with people. If you have the chance sign up for a session or better yet a class. you will not be disappointed. 
I am blessed to be able to share this energy with the world. I hold classes in Lanesborough, Ma. though I also travel to other areas as called to do so. If you would like to experience Angel Love contact me or any IET practitioner for more info.
$220 when paid day of class.
$205 when paid today via paypal
Integrated Energy Therapy is a healing modality that gets the
"issues out of your tissues"
This is an Angelic Vibrational therapy that clears down at the cellular level.  
This Service is available as an hour long service, unlike other modalities IET can heal in one session, though you will be coming back to the table for the healing & loving energy properties of the Angels.  
It is a wonderful way to release emotional blocks. Usually we aren't even aware that we are holding. 
Schedule an appointment today to play with the Angels.
email or call for a convenient appointment.
I look forward to being part of your healing journey.
From the IET website 
What is Integrated Energy Therapy?
We call it "Healing with the Energy of Angels"
Integrated Energy Therapy® (IET®) is one of the next generation – hands on – power energy therapy systems that get the "issues out of your tissues" for good!  Developed at the Center of Being, by Stevan J. Thayer, IET uses the violet angelic energy ray, as brought to us through the nine Healing Angels of the Energy Field, to work directly with your 12 Strand Spiritual DNA. IET supports you in safely and gently releasing limiting energy patterns of your past, empowering and balancing your life in the present, and helps you to reach for the stars as you evolve into your future. We chose the term "Integrated" in our name to convey our healing vision of "integrating the pain of the past, into the power of the present, to bring about the joy of the future". We have been privileged to see Integrated Energy Therapy live up to this vision.
Integrated Energy Therapy is ideal for students wanting to begin an energy therapy practice, and also provides a wonderful complement to other holistic techniques such as Massage, Reiki, and Therapeutic Touch. While IET is a perfect standalone energy therapy system, it is ideal to integrate IET into sessions based on other holistic modalities as well as integrate the techniques of other holistic modalities into IET sessions.
The IET Mission is to "Heal the world one-heart-at-a-time".  Since 1994 when Stevan began teaching IET he asked the angels to help spread IET beyond its origins in New Jersey to New York, or even New England. The Angels have done this and more.  We are truly honored and blessed by what the angels (and the IET Master-Instructor Earth Angels) have done.
Feel free to contact me via email annshacar@gmail.com for information on a healing session or our next class.